Date
6月 08, 2021 - 6月 10, 2021
国家/地区
Germany, Stuttgart, Messe Stuttgart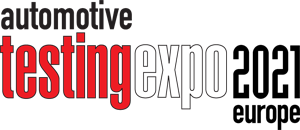 Automotive Testing Expo
The world's largest full-vehicle and component testing and validation technologies and services show!
The Automotive Testing Expo is the world's largest vehicle and component pre-production exhibition, as well as in-line and end-of-line assembly testing and validation technology exhibition. Last year this event features more than 480 exhibitors and attracted over 9,000 attendees.
What to expect:
The latest in ADAS testing,
NVH measurement tools,
Test rigs,
Simulation packages,
Durability testing technologies and much more.
Automotive Testing expo showcases the latest in-line and end-of-line assembly testing and quality-checking technologies.
The path to reduced product development cycles, more efficiently, increased quality, reduced product failure and better durability begins at Automotive Testing Expo!
Rohde & Schwarz would be delighted to meet you this June in Stuttgart!